Related Speakers Article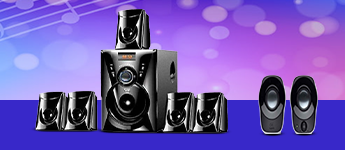 Tips to know before buying speakers online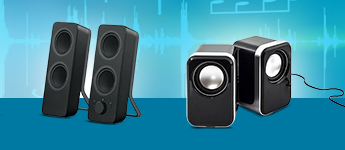 Types Of Speakers Available In The Market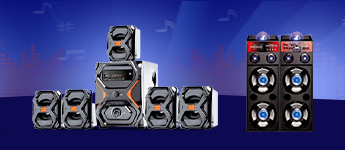 Speakers Classifications That Suits Your Home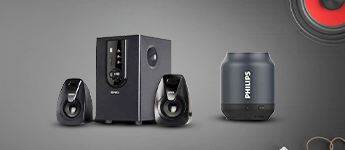 Top Trending Speakers Brands Available Online with Price List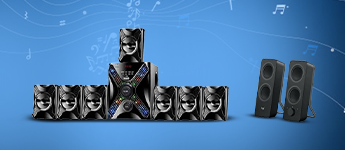 Check out the different Speakers according to price ranges
Raise your Entertainment level with Home Theater Speakers from Moglix
---
Almost everyone has a smartphone these days, which means that everyone has their music with them wherever they go. But sometimes, you want to share the music with your friends or families; this is where a good speaker comes in handy.
With current lockdown restrictions, staying at home and entertaining your family is becoming a new norm. And what could be better than listening to music together and cheering one other up during this challenging time? Moglix offers a wide range of speakers, including portable speakers that are sure to impress you with their looks and sound.
Different types of Speakers Available Online
---
Loudspeakers: Perhaps these are the most common types of speakers available in the market. With the advancement in technology, loudspeakers are now so compact that they can fit in your pocket. Additionally, they are more versatile and can be mounted on the wall or ceiling or even be placed outside. A typical loudspeaker includes three speakers: a woofer, a tweeter, and a mid-range speaker. This eliminates the need to purchase various speakers to achieve a full range of audio. Loudspeakers are commonly used in large venues such as stages, fields, and stadiums.
Tower speakers: They are also called floor standing speakers and are the best choice to give your home theater system a boost. Tower speakers are specifically designed to be placed near TVs or next to bookcases, thus saving room space. Most importantly, even in a big room, these speakers can provide theater-quality audio. The standard floor standing speaker is 4 feet tall, but larger versions or units are available.
Bluetooth speakers: If portability is important to you when purchasing a speaker, a Bluetooth speaker should be your first pick. These speakers connect wirelessly to a device such as a smartphone or a tablet, which serves as the audio input. The speaker must be charged or plugged into a power source.
These portable speakers are small enough to slip into your pockets, while some others models are compact enough to fit on a tabletop. Many e-homes now include a system of these smart speakers, allowing you to listen to music with only a touch on your phone.
Soundbars: If you are low on budget to buy a home theater speaker but also want to avoid your television's built-in speakers, then a soundbar is a perfect choice. A soundbar is a central speaker that combines numerous smaller speakers, such as tweeters and woofers, into one unit. It is as small as a Bluetooth speaker, but it is usually bigger and longer.
Bookshelf speakers: These mid-sized speakers, often known as stand mount speakers, can provide a fantastic listening experience. They typically have two speakers– one midrange and one tweeter– and must be powered by a receiver. A bookshelf speaker can be purchased separately or as part of a home theatre system.
Outdoor speakers: These are specially designed speakers that are perfect if you want to listen to music in the garden or by the pool. These speakers can endure the significant temperature and humidity changes that occur outside and some water exposure. Outdoor speakers come in tough enclosures with metal grilles to shield speaker cones from the surroundings. The speaker cones are made of polypropylene rather than humidity-sensitive paper pulp.
What Features should you Look for in a Good Speaker?
---
Although the sound is highly personal, these characteristics might assist you in comparing speakers and determining which ones provide the best sound.
Size: It may seem surprising, but larger, heavier speakers are often of superior quality because they can accommodate larger, higher-quality materials.
Frequency: This is the range of sound that a speaker can produce, measured in hertz. An excellent all-around speaker will cover roughly 20-20,000Hz, which is the range of human hearing.
Power handling: In simple terms, more watts means louder speakers that provide crisp, clear sound at higher volumes.
Cost: Stick to your budget, but don't compromise on quality just because you found a low-cost speaker on the market.
Moglix, an ideal shopping site for Branded Speakers at the Best Prices
---
When it comes to purchasing speakers, there is a lot to consider, but in the end, the safest option is to buy from trusted sources. Moglix is an ideal online website to find speakers that fit your budget and expectations.
Frequently Asked Questions about Speakers
---
How do I know if my woofer is working?
Check the sound at a low volume to see if your subwoofer has blown. If the sound is distorted, you have a partially blown subwoofer, and if there is no sound at all, you have a completely blown subwoofer. Before jumping to conclusions, check the cable that the subwoofer is receiving its signal from.
How do I know if my speakers are blown out?
The most common audible sign of a blown speaker is an unpleasant buzzing or scratching sound, either alone or near the pitch of the note the speaker is attempting to reproduce. There could also be no sound at all.
Speakers - Price Range
This data was last updated on 10/4/22.