Related Computers & Accessories Article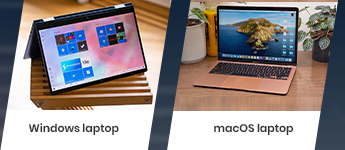 Things to consider before you buy a new computer/laptop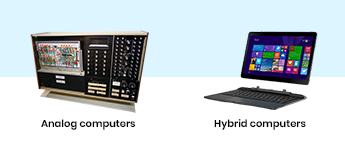 Types of computers based on different characteristics
Enhance Your Workplace With Best Computer Accessories
---
Your PCs accessories can provide new features and functions. Others facilitate or simplify your day-to-day tasks. Some will be standard on your PC, whereas others can be installed as needed. To utilise your computer, it can be necessary to have peripherals like a mouse and keyboard. Other headphones, cameras, graphics tablets, and barcode readers may be helpful for specialised jobs or support particular working methods. Printers, PC speakers, and storage devices are computer accessories, often referred to as computer peripherals. The easiest way to determine which computer accessories might benefit your company is first to identify your IT needs and then match the right computers and accessories.
The desktop printer allows the computer to print and is a good illustration of an accessory. A system would nevertheless continue to function even without a printer. You always connect an external device to your computer that isn't a built-in component. Its capabilities vary based on the system to which you are joining them. These added devices enable Computer users to do various work more quickly. Users can select the computer accessory they require, from essential to advanced accessories, as per their need.
Variety of Computer Accessories Out In The Market
---
Keyboards - Users can enter text and services on a computer network by pressing buttons or keys on a keyboard. It is the primary tool used for text entry. In addition to keys for general purposes, a keyboard often includes keys for particular letters, numerals, and special characters. A cable or wireless connection connects a keyboard to a computer. Character keys are all separate keys for letters, numerals, and special characters. These keys' design was adapted from the original typewriter key layout.
Tablets - Tablets can be compared to little, portable computers. They are more significant than a smartphone but smaller than a laptop. Tablets are a type of hybrid gadget that combines functionality from both phones and computers, although they don't always operate in the same manner as being either. Most devices, including laptops and cellphones, work similarly to tablets.
Mouse - A computer mouse is a portable hardware input tool for pointing, moving, and selecting words, symbols, documents, and folders on a computer's graphical user interface (GUI). A mouse may also be leveraged to drop and drag things and provide you access to the right menu in conjunction with these features. Discovering each object's purpose is made more accessible by moving the mouse pointer over objects with hover information. Place your mouse cursor on the "hover" link to see an illustration. A mouse can be a wireless mouse or a wired mouse.
UPS - Using a specialised battery, an uninterrupted power supply (UPS) is employed to protect critical loads against utility-supplied power issues, such as spikes, brownouts, fluctuations, and power outages. It prevents over-current and voltage spike damage to hardware. In reality, data saved on devices vulnerable to unexpected shutdowns may become damaged or eradicated without a UPS. When a power management program is also employed, the UPS enables and simplifies a system shutdown that is carefully planned.
Laptops - An AC- or battery-powered personal computer called a laptop, often known as a notebook computer by manufacturers, is usually smaller than a suitcase and made to be carried around and utilised in temporary situations, including aeroplanes, libraries, temporary jobs, and meetings.
Factors To Be Considered While Selecting Computer Accessories
---
When buying computers and accessories, the things that should be taken into account are:
Quality -
A product's excellence or "badness" is fundamentally its quality. The following are some questions you can use to gauge quality:
How effectively does this item fit my unique requirements?


Does it contain the features and capabilities that I need?


How well-made is it?


How much time will it take?


Price - Even though everyone has an expenditure budget, it doesn't always make sense to buy on a tight budget. In the end, you'll need to replace the computer accessories you purchased if it breaks quickly or doesn't completely satisfy your needs, which will blow your budget.
Warranty- Warranties cover the product's condition at the time of purchase. For as long as the guarantee - or any warranty extension - is in force, the vendor will replace or repair the product if there is a problem without charging you anything. Does the seller you are interested in give a good warranty, if any? Check reviews to ensure that the business stands by its manufacturer's warranty and is accessible when issues arise.
Brands With Best Computer Accessories
---
Dell Computers and Accessories - It is a well-known brand in this category. One can get all the products of their needs at the best price, and the brand provides laptops, chargers, mouses, keyboards, and many other devices. You can order the Dell product online and get it at your doorstep.
HP Computers and Accessories - A global American company called HP (Hewlett-Packard) provides electronic components, software, and related commercial services. Some of HP's product categories are PCs and other computer devices, business and industry-standard servers, PC speakers, networking, wireless mouses, printer, scanner, plotters, and other laptop accessories.
Acer Computers and Accessories - With products being shipped to more than 100 countries and serving hundreds of millions of users, Acer is the world's leading supplier of consumer laptops. They provide durable, long-lasting laptops with great quality laptop chargers and different types of laptop accessories.
Lenovo Computers and Accessories - Lenovo is popular for selling the best quality laptops. These laptops are durable and are known for their great performance. They also provide desktops, laptop batteries, keyboards, and many other computer accessories.
Asus Computers and Accessories - Asus products are well known for their quality. They provide a wide range of products, among which motherboards are quite bestsellers.
Get the best Computer Accessories from Moglix!
---
Researching a product before purchasing it ensures you obtain the most significant component for the lowest cost. Make sure to compare prices. You might check out evaluations and contrasts. Look for items like repair and warranty services. You could even wait for discounts or think about buying used computers and accessories. There are several reliable resellers online these days. At Moglix, you won't regret doing your research. You might be able to locate better prices with a lot higher value rather than paying for an excessive rig. Refer to Moglix to find the best computers and accessories.
Computers & Accessories - Price Range
This data was last updated on 2/7/23.